Commercial Cleaning Toowoomba & Warwick
High-quality commercial cleaning services with a satisfaction guarantee
At Substantial Cleaning Services, we deliver professional cleaning services for all local businesses and commercial clients in Toowoomba, Warwick and surrounding areas.
10 years of experience in commercial cleaning services
We are more than just a cleaning company. Our decade of experience in professional cleaning services, combined with our dedication to quality and customer satisfaction, make us a reliable partner in maintaining your business premises.
Our experienced, thorough and efficient commercial cleaners are experienced in every type of commercial cleaning service:
Your trusted partner for quality cleaning services
For over a decade, we have been setting the standard in the cleaning industry, offering exceptional quality professional cleaning services.
Our comprehensive range of professional cleaning services meets every possible need in the commercial cleaning space.
Whether you need our professional cleaning crew for your office cleaning, industrial cleaning, or home cleaning service, Substantial Cleaning Services are your go-to cleaning professionals for a high-quality commercial cleaning service in Toowoomba or Warwick every time.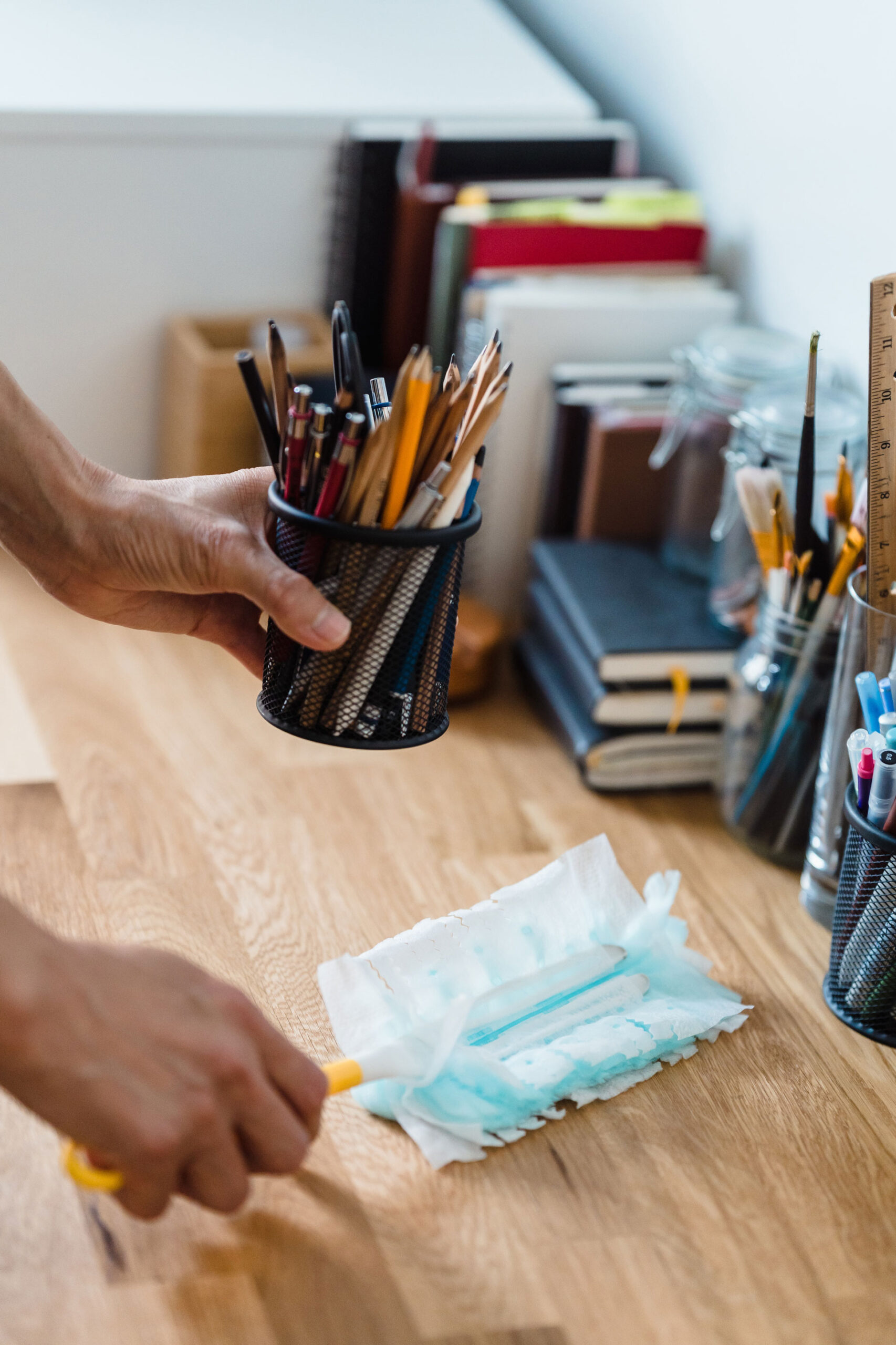 Punctual, fast and meticulous
We're known for our punctuality, rapid response time, and attention to detail.
With a highly trained team and a high-quality service that our clients and customers love, the result is an exceptional clean, every time.
This is what makes us the top choice for commercial cleaning in Toowoomba & Warwick.
We understand the importance of a clean business
As a leading provider of commercial cleaning in Toowoomba & Warwick, we understand the critical role that a clean and hygienic environment plays in the success of your business.
From floor cleaning services to COVID cleaning and top-to-bottom complete commercial and industrial cleaning, and all of our other commercial and industrial cleaning services, our skilled and dedicated team has consistently delivered unmatched service to businesses of all sizes.
Our commercial cleaning services
We offer complete commercial and industrial cleaning services. Whether you need floor cleaning, window cleaning, your entire office or multiple commercial properties cleaned, we can assist. We provide customised solutions to meet your needs.
Customised office cleaning solutions
Every business has its unique needs, and our professional cleaning services are designed to accommodate them. Whether you require regular floor cleaning services, intensive restaurant cleaning, commercial property cleaning, office cleaning or specialised COVID cleaning services, our cleaning professionals are equipped to handle it. We are the commercial cleaner in Toowoomba & Warwick that pays attention to every detail, meticulously cleaning each corner of your office to create a spotless, germ-free environment.
Industrial cleaning solutions
When it comes to industrial cleaning, you should trust only the best to get the job done right. Our professional industrial cleaning service offers a range of bespoke industrial cleaning solutions designed to make your life easier. With our commitment to excellence, our industrial cleaning experts will ensure your job site is clean and functional. With our professional industrial cleaning services, no job is too big or small. We make it our job to deliver industrial cleaning results that exceed expectations.
Window cleaning services
We offer superior window cleaning services as part of our comprehensive professional cleaning service offerings in Toowoomba, QLD and Warwick, QLD. Our highly skilled cleaners work meticulously to ensure every window in your building is free from dust and grime. Using the latest techniques and tools, we make your windows shine, enhancing the overall clean appeal of your premises. With our attention to detail, your building's windows will let in an abundance of natural light, creating a brighter, cleaner space. Clean windows can make a huge difference.
Floor cleaning services
A clean floor can enhance the overall appeal of your workspace. Our commercial cleaning services include comprehensive floor cleaning. We have experience with various floor types, including hardwood, tile, carpet, and more. Our professional cleaners in Toowoomba & Warwick use advanced floor cleaning techniques to restore the shine and cleanliness of your floors. Our floor cleaning services can greatly improve the look and feel of your entire space.
Carpet cleaning services
Carpets can be a significant investment for any business, and we help ensure you get the most out of them. Our commercial cleaning services include professional carpet cleaning, which removes stains, dirt, and allergens that regular vacuuming can miss. We use industry-leading equipment and techniques to deeply clean your carpets, enhancing their appearance and prolonging their lifespan.
Restaurant cleaning services
Restaurant cleaning services are crucial in the food service industry because cleanliness isn't just a preference – it's a requirement. Our restaurant cleaning services are carried out by trained commercial cleaners in Toowoomba and Warwick, who understand the unique needs and standards of this sector. From the dining area to the kitchen, our restaurant cleaning services ensure that your restaurant not only looks clean, but is hygienically safe. Our service helps you provide a great dining experience for your customers.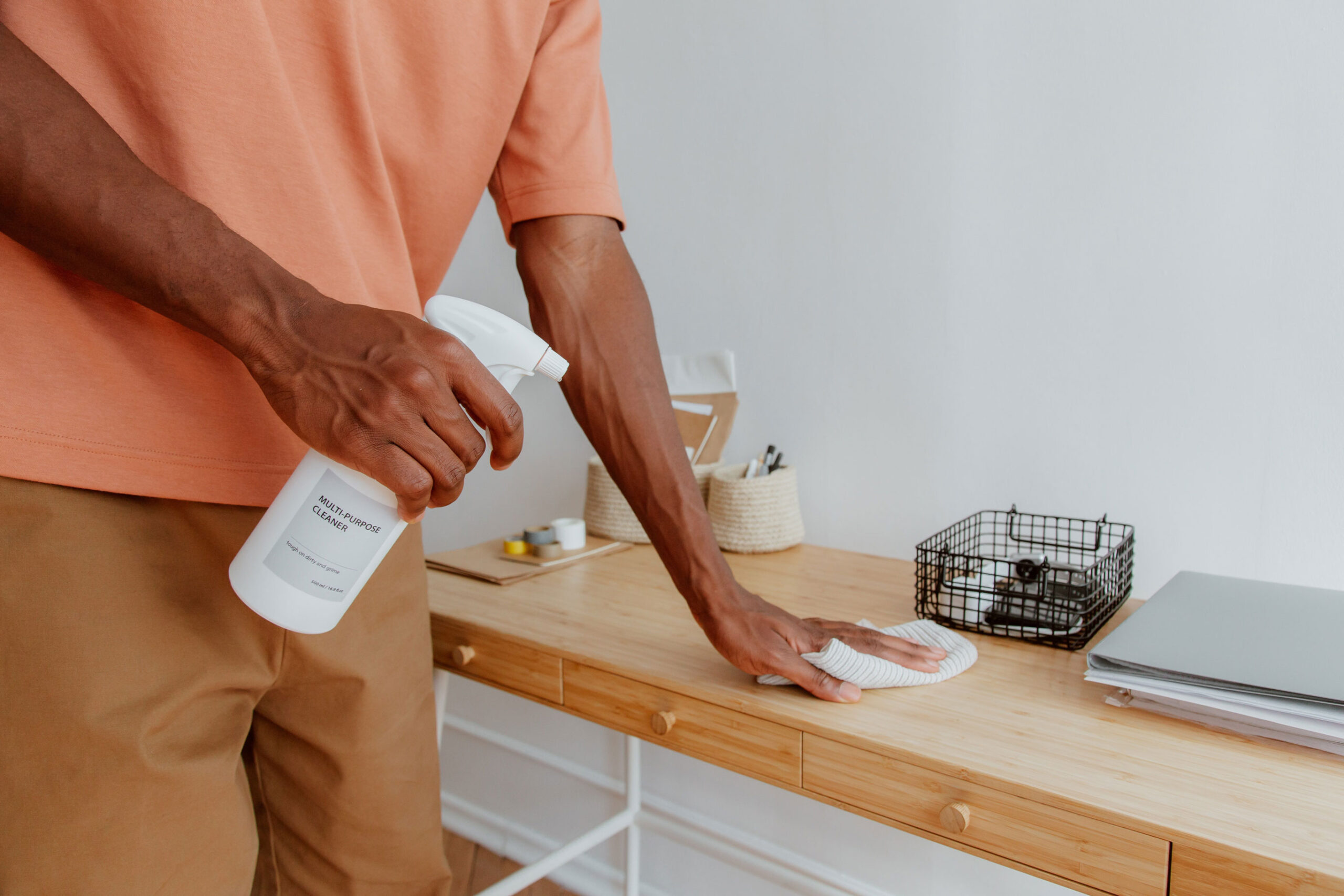 Covid cleaning services:
Today, thorough sanitisation is more critical than ever. Our Covid cleaning services are designed to provide peace of mind in these uncertain times. We follow stringent protocols to ensure all surfaces, especially high-touch areas, are adequately sanitised. Our Covid cleaning services help you to create a safer workspace for your employees and a more comfortable environment for your customers.
Why choose our commercial cleaning services in Toowoomba & Warwick?
Choosing the right commercial cleaning services provider is crucial to maintaining a healthy, productive working environment and customer experience.
Professional cleaners Toowoomba & Warwick
With our team of expert commercial cleaners in Toowoomba & Warwick, you can expect an unrivalled standard of cleanliness.
Exceptional cleaning processes
Our rigorous process ensures that your office or commercial space remains pristine and inviting for a prolonged duration. We go beyond the aesthetic appeal, creating a healthier, safer environment for your employees and customers.
Committed to quality service
Our commercial cleaners in Toowoomba take pride in their work, utilising the latest techniques and eco-friendly products to deliver superior results. Our commitment to quality, efficiency, and reliability is evident in the way we maintain your space.
Punctual and prompt
We understand the importance of time in the business world. A clean, organised environment is vital for your day-to-day operations, and delays can be disruptive. This is why our commercial cleaners in Toowoomba & Warwick are trained to work quickly and effectively. We always arrive on time, providing a thorough cleaning service that meets your schedule without compromising on the quality of our work.
Reliable customer service
We believe that excellent customer service goes hand in hand with high-quality cleaning services. So we focus on delivering a quality, affordable, and reliable cleaning service, every time.
Request a quote and book your commercial cleaning service today
At Substantial Cleaning Services, we can provide you with the best quality, time-saving, professional cleaning services at reasonable prices.
Our commercial cleaning Toowoomba and Warwick services speak for themselves. Get a quote today or book in for your commercial cleaning services and experience first-hand the difference that a professional, high-quality clean can make for your business.
Contact us to request your free commercial quote, tailored to your needs today.